Costain raises Mouchel takeover proposal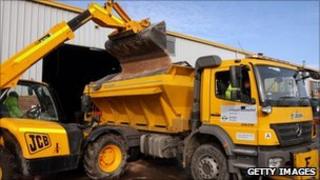 Engineering group Costain says it has "significantly" increased its bid in a takeover proposal for outsourcing company Mouchel.
The move comes after Mouchel rejected an earlier approach last month.
Costain said its fresh approach valued Mouchel at £150m, 27.6% higher than the original bid proposal.
The deal would be "highly attractive" to shareholders of both companies, it said, but added there was still no certainty it would make a formal bid.
However, Costain chairman David Allvey said his board continued to believe that there was "a compelling strategic rationale" for combining the firms.
Government spending
Mouchel was founded in south Wales in 1897 by Frenchman Louis Mouchel. Today it has its headquarters in Woking.
Prior to the initial bid approach, Mouchel's shares had slumped last year as a result of the UK government and local authorities cutting spending on the new infrastructure developments that the company provides.
Mouchel's current operations include half-ownership of Enterprise Mouchel, which has motorway maintanence contracts with the Highways Agency and grits roads on behalf of some local authorities.
Costain was established in Liverpool in 1865, but is now based in Maidenhead. It was involved in building the Channel Tunnel and the Thames Barrier.