Oil price is risk to economic recovery, says IEA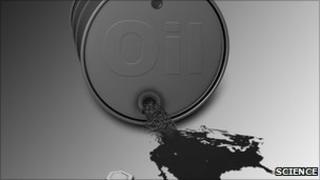 The current high price of oil will threaten economic recovery in 2011, according to the International Energy Agency (IEA).
It said oil import costs for countries in the Organisation for Economic Co-operation and Development had risen 30% in the past year to $790bn (£508bn).
The agency says this is equal to a loss of income of 0.5% of OECD gross domestic product (GDP).
The IEA's chief economist said oil was a key import of any developed country.
There are also concerns about the rising costs of other commodities.
The UN's Food and Agricultural Organisation (FAO) said the high oil price had pushed the price of food to a new record.
Global food prices rose to a fresh high in December, according to its Food Price Index. The previous record reached in 2008 sparked riots in several countries.
Higher coal
Coal prices, too, are rising around the world after floods in Queensland north east Australia stopped most of the country's coal production.
Analysts warned that this would push coal prices higher, just as the world was beginning to need more raw materials to fuel the growing economic recovery.
In an interview with the BBC World Service, the IEA's Fatih Birol warned about the current high price of oil: "There is definitely a risk of major negative implications for the global economy."
He explained that the oil price was central to both national and personal budgets.
"If the oil price goes much higher, it affects everything from the trade balance to household spending."
He added that that meant pressure on household budgets and higher inflation.
Quotas unchanged
The IEA was established in the 1970s as the West's energy watchdog to counter the growing influence of the Organization of the Petroleum Exporting Countries (Opec).
The price of US light oil rose to a 27-month high earlier this week, but has since fallen back to $88.98 a barrel, with Brent Crude at $93.15.
Opec members have been unconcerned by higher recent oil prices and have not shown an inclination to change export quotas.
While higher oil prices bring in more money to oil exporting countries, making life too difficult for its customers can backfire.
Mr Birol told the Financial Times newspaper: "Oil exporters need clients with healthy economies but these high prices will sooner or later make the economies sick, which would mean the need for importing oil will be less."