Battling cons inside the OFT's scam lab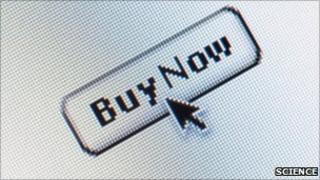 The lab sits securely within the walls of headquarters like an isolation ward in a major hospital - but the staff are fighting bugs and viruses of a different kind.
Ten quarantined computers are dotted around the room inside the Office of Fair Trading (OFT). They are used to search for and identify internet-based scams.
A pot of spam sits on a shelf - a less-than-original joke by the scam lab's creators, referring to the mass messages sent to computer users and used by con-artists to find their targets.
It is certainly no laughing matter for victims who can find their identities stolen, their bank accounts compromised and thousands of pounds disappearing from their savings.
The scam lab is the fair trading watchdog's attempt to go toe-to-toe with online rogue traders.
Staff have recently taken on a blogging network - telling those who post messages that they must be transparent about how they are paid. Bidding on penny auction websites by fictitious players has also been tackled.
Connections
Many of these scam messages are not what they seem at first glance. Most computer users will recognise the fake request for bank details, or an appeal to join a bogus lottery.
The same con-artists are behind a wide selection of scams - and the internet gives them an unlimited canvas on which to work.
The key task for those who work in the scam lab is making connections between apparently unconnected websites to reveal the most active rogue traders.
Take the example of a trader who re-sold events tickets. The OFT team was aware of about 15 to 20 websites through which he operated, but after further investigation, the team discovered a total of about 300.
In such cases, after a high-grade search, all the evidence can be dated and stored on a secure hard-drive. This can then be presented to a judge in court.
Success?
So, how effective is this lab and the OFT's internet consumer protection team, which was established in October 2009?
"We are protecting the interests of consumers online," says Jason Freeman, of the OFT.
Figures suggest they need protecting, with only an estimated 21% of online traders complying in full with regulations in the UK, according to research for the OFT.
But, when pressed, Mr Freeman says that there are a very limited number of prosecutions of traders who have broken the rules.
Instead, he says, the main aim is to disrupt the rogue traders, educate traders who are unaware of the rules and give consumers the opportunity to get their money back if they have been wronged.
"We do not take every case, but we try to target our resources where we can have most impact, bearing in mind the overall limit on our resources," Mr Freeman says.
Sarah Kidner, editor of Which? Computing, says that it is a huge area to police and the OFT should not be expected to do it in isolation.
"Reputable traders will comply, but those who are out to make a fast buck will never comply. It is like someone selling knock-off gear down the market," she says.
Customers could help themselves, she says, by using their common sense, checking for a physical address on a website and calling a telephone number on the site to gauge whether it is legitimate.
Blogs and bids
There was a flurry of cases just before Christmas which resulted in various businesses cleaning up their act.
This included protecting consumers on penny auction websites from bidding against fictitious players. Customers pay a fee every time they place a bid on an item.
Scriptmatix, which manufactured and supplied the phpPennyAuction software, said it would no longer promote the artificial bidding function.
"It is important that people are able to make properly informed decisions and are not misled by technical trickery," Mr Freeman, of the OFT, says.
In a separate case, Handpicked Media, which operates a commercial blogging network, agreed to ensure that it would identify blogs and tweets that had been paid for.
This was aimed at ensuring that when bloggers are paid to make a comment about an issue or product, it is obvious to readers. The business has a network of bloggers across various sectors.
"The integrity of information published online is crucial, so that people can make informed decisions on how to spend their money," says Heather Clayton of the OFT.
"We expect online advertising and marketing campaigns to be transparent so consumers can clearly tell when blogs, posts and microblogs [such as Twitter entries] have been published in return for payment or payment in kind."
Finally, the OFT took action against various modelling agencies which advertised photo shoots and "auditions" at local venues, but through which work never materialised.
Refunds
One of the key areas of work for the OFT in the future, Mr Freeman says, is giving people the opportunity to secure refunds from traders who have misled them.
The OFT does not take on individual cases, but it will soon have powers - in a new pilot project - to impose civil sanctions on businesses, instead of pursuing a criminal prosecution.
The new scheme, which starts in April, could see the OFT impose fines of up to £500,000 or 1% of turnover on a business.
Significantly, it could also order the trader to restore the position of consumers who have lost out - making refunds part of the sanction.
Meanwhile, future operations by the OFT, including the scam lab, are under review and consultation by the Department for Business.
A spokeswoman for the OFT says that the watchdog is conducting business as usual, including taking on new, active cases, rather than winding down at all.
Meanwhile, as scam awareness month begins in the UK, the scam lab continues to try to keep pace with the con-artists.
With the internet economy worth more than £100bn in the UK, the rewards for those willing to flout the rules are huge.
So the authorities face a tough task when taking them on.