Berkeley Group profits from demand for homes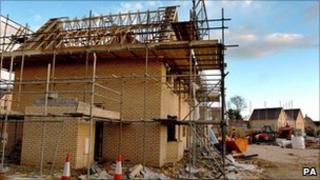 Housebuilder Berkeley Group has defied housing market gloom by posting a strong rise in profits thanks to demand for homes in London and the South East.
Pre-tax profit for the six months to the end of October came in at £61.6m, up 19% on £52m a year earlier. Revenue was up 16% at £336.2m.
The company said money due on forward sales had increased by 22% compared with a year ago.
It added that it was confident of beating its full-year forecasts.
"This strong set of results represents an excellent performance from Berkeley at a time when the economy is looking to find traction for what is proving an elusive sustained recovery," said the group's chairman Tony Pidgley.
"Underlying demand for the well-located, quality homes developed by Berkeley in London and the South East [means] the group is well positioned to deliver enhanced shareholder value."
The latest figures from the Nationwide released earlier this week showed that the average house price in the UK fell by 0.3% in November - the fourth drop in the past five months.