Spain to sell stakes in airport authority and lottery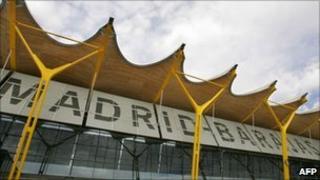 Spain has announced plans to sell off stakes in the country's airport authority and national lottery as part of moves to improve public finances.
Companies will be allowed to take a stake of up to 49% in the Aena airport authority, the government said.
The state lottery will also see a 30% stake sold off, and a special payment for the long-term unemployed is to end.
Spain's budget deficit hit 11.1% of GDP last year, and the government has pledged to cut it to 6% in 2011.
'Reform agenda'
Aena manages 47 Spanish airports, including Madrid Barajas Airport and Barcelona Airport, the two largest.
It also has a 10% stake in London Luton Airport in the UK.
Spain's state lottery made a net profit of 2.99bn euros ($3.9bn; £2.5bn) in 2009, 3.5% higher than a year before, despite the country's economic woes.
The Spanish government also announced that it would cut taxes for small and medium-sized companies.
A European Union spokesman said Brussels welcomed the announcements.
He added: "They confirm the government's determination to continue with its reform agenda."
In addition to cutting its public deficit, the Spanish government is having to deal with a 20% unemployment rate - the highest in the European Union.
To try to reduce this, it is liberalising labour laws to make its job market more flexible.