Flybe plans to join stock market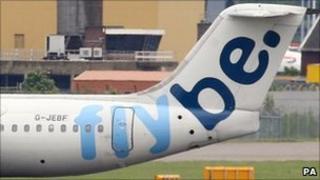 Exeter-based regional airline Flybe says it plans to issue £60m in new shares and join the stock market.
The operator, which has the most domestic UK routes of any airline, says this will help it to expand.
BA, which along with Air France operates code-share routes with Flybe, says it plans to maintain its 15% stake in the company.
The airline started out in 1979 as Jersey European Airways, eventually renaming itself Flybe in 2002.
It acquired British Airways' UK internal flights subsidiary - BA Connect - in 2007, and is now seeking to roll out its "regional" business model across the rest of Europe.
It specialises in short-hop flights, lasting one hour or less, and using smaller aircraft than its rivals.
Flybe's chairman, Jim French, said at the time of its last profit figures in September that it was "one of only three major European airlines that have reported profits throughout the recession".