FBI widens insider trading probe with three raids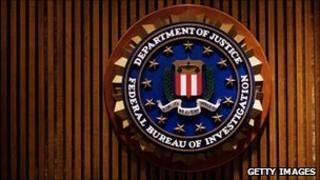 The FBI has widened its investigation of insider trading, with raids on the offices of three more fund managers.
It follows legal action against another fund - Galleon Group - in the last year including charges against 23 people.
Many of those accused in the Galleon case pleaded guilty and offered evidence against other defendants.
The new raids come amid expectations that US prosecutors are preparing several new insider trading cases.
Connected cases
The FBI is "conducting searches in an ongoing investigation" is all that a spokesman for the bureau would confirm.
Two of the raids targeted hedge funds Diamondback Capital Management and Level Global Investors. They manage about $4bn and $3bn in client money respectively.
Both Connecticut-based firms were founded by former managers at another investment manager - SAC Capital Partners - which looks after some $16bn in assets.
Level Global confirmed that its offices had been visited by federal agents over the weekend, while Diamondback declined to comment.
A third raid on Boston-based Loch Capital Management was reported by Reuters news agency. The fund manager, which used to be responsible for about $2bn in assets, has close ties to one of the witnesses in the Galleon case.
Wiretapping
Meanwhile, in the Galleon case - said to be the biggest insider trading case in US history - prosecutors are awaiting a legal ruling in the coming days on whether secretly recorded telephone conversations can be used in evidence.
Galleon's founder, Raj Rajaratnam, and seven others have pleaded not guilty, and their court cases are expected to begin in January.
The case resulted in a successful prosecution in September against a former IBM executive, Robert Moffat, who was sentenced to six months in jail and a $50,000 fine for passing on tips to a female employee of Galleon.