Three questions: Jason Reid, Carrenza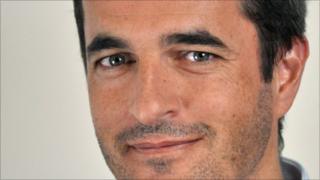 Each week we'll be asking three questions of chief technology officers and other high-profile decision-makers. Answering today is Jason Reid, chief technology officer of cloud computing firm Carrenza.
What's your biggest technology problem right now?
The lack of standards in cloud computing.
The general view is that the cloud is this one big entity and most people don't see that there really are pools of clouds, each with their own proprietary standards.
Standards are a real barrier to entry for many businesses and make people worried about their data being held.
What's the next big tech thing in your industry?
I think there will be a huge growth in the tools and software that allow you to use the cloud.
Like with mobile phones, what you want to know is how to build your application. I think we will see more tools being developed that make it easier to form an idea, develop it and get it out there. I see more services developing so the cloud becomes more agile.
Especially in enterprise, I see more niche services being developed.
What's the biggest technology mistake you ever made - either at work or in your own life?
The only thing I would mention is the iPhone 4.
Well, we fell for it.
We got them for everyone in our offices. Almost immediately, we had signal strength and recharging issues.
It was quite disappointing to see such a prestigious company and product that hadn't been tested properly. Most of us in the office have gone back to Blackberries, or they are on one of the Android phones.