Europe approves hedge fund rules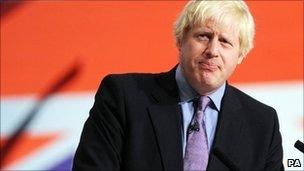 Hedge funds are to be subject to EU-wide regulation for the first time after the European Parliament approved new rules for the sector.
They aim to make the workings of the privately-run funds more transparent and to reduce the risks to investors.
MEPs voted 513 to 92 to pass a new directive, which will cover a range of funds worth 1bn euros (£850m; $1.4bn).
The directive also includes rules to try to curb asset-stripping by private equity firms.
The new rules, which have been almost two years in the making, aim to:
make the work of alternative investment funds more transparent by requiring them to register and report regularly to authorities
improve the protection of investors, which are often pension funds
deter private equity firms from buying companies in order to break them up - so-called asset-stripping
make regulation simpler and more coherent, as funds are currently subject to different rules in each member state.
The measures have already been passed by EU member states.
The European Commisson will have what the Parliament described as "the considerable task" of working out exactly how the rules will work in detail.
The UK's Alternative Investment Management Association welcomed the vote in favour of the latest directive, which it thinks is less draconian than earlier proposals.
"This initial drafting phase of the legislation has been a long process that has produced a result that is by no means perfect.
"It is now time to move forward and seek further clarity to the legislation in the next phase, that of implementation," said the association's chief executive Andrew Baker.
The directive is due to come into effect by 2013 and will be reviewed by the Commission after four years.
The association argues that some of the rules, such as restrictions on pay, should not apply to its industry, which is made up of mostly small firms and has not required taxpayer bail-outs.
It recently spoke out against the "heavy compliance burden" that would be placed on funds.
The majority of alternative investment funds - of which hedge funds are the best known - are based in London.
Mayor Boris Johnson had argued that early proposals were "a blatant attack" on London's position as a leading financial centre.
He feared that tighter rules would force firms to relocate to countries outside the European Union, such as Switzerland or the US.
Related Internet Links
The BBC is not responsible for the content of external sites.