Spurs makes loss after player trading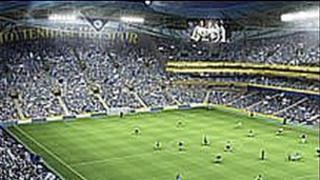 Tottenham Hotspur has reported a pre-tax loss for the financial year of £6.5m despite record revenue, partly due to a loss on player trading.
The north London club spent £37.8m on players, including Peter Crouch and Sebastien Bassong, in the financial year to June.
Player sales fell short of that sum, with £24.6m raised by selling players such as Darren Bent and Didier Zakora.
The club's revenue rose by 6% to a record £119.8m.
Spurs' best-ever Premier League finish of fourth boosted broadcast revenues and ensured every one of its home matches was sold out.
The club said the costs of redeveloping its home ground had risen by £50m because it had changed the original plans.
These are still waiting for final approval and, for that reason, the club's statement said, it had expressed an option to lease the 2012 Olympics stadium as a back-up plan.
The chairman, Daniel Levy, said in a statement: "We are benefiting now from our investment to date in the First Team squad. Our challenge is to accrue further benefits from our investment in capital projects in order to lay the strongest foundations for the future stability and prosperity of the club,"
In the previous financial year - to 2009 - the club increased profits 10-fold through player trading.