Pension protection fund back in the black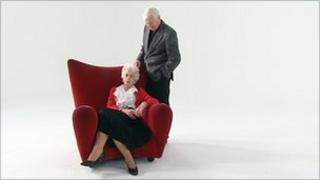 The Pension Protection Fund (PPF) has moved back into the black.
Its annual report shows it moved from a deficit of £1.2bn in 2008-09 to a surplus of £400m in 2009-10.
The improvement was due to better investment returns, and fewer claims than expected.
The fund was set up in 2005 and provides a safety net for members of pension schemes when an employer goes bust.
"While we have seen a number of claims in the past 12 months the good news is there have been no big claims," its chief executive, Alan Rubenstein told the BBC.
"We have found ourselves with probably about as many claims as we expected, but the severity of the claims has been less."
Finances
The PPF has already taken over 150 schemes since it started, with a further 341 currently being assessed for possible rescue as well.
This means that more than 46,000 people are now fully under its umbrella with nearly 21,000 already being paid a pension from the PPF's fund.
In the last financial year they were paid nearly £82m in total, with an average payment per person of just under £320 a month.
The PPF warned that the number of individuals it was responsible for would double "in the near future".
The PPF finances itself:
via an annual levy on solvent private sector employers who run defined benefit pension schemes
by absorbing the assets of schemes which it has rescued
by generating a return on its investment portfolio
and by recovering money from insolvent companies using its status as a creditor.
Last year these sources of cash pushed up the PPF's fund from £2.9bn to £4.4bn.
In due course, as the fund expands due to even more firms becoming insolvent, it will become one of the biggest pension funds in the UK.