Consumers: Who are you going to call?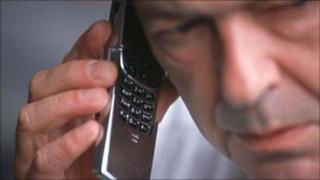 The landscape is set to change significantly for consumers who need help and support to tackle businesses over their rights.
Within the cull of quangos announced by the government is news of a key role for Citizens Advice and trading standards officers.
Official watchdog Consumer Focus is likely to be scrapped, and the Office of Fair Trading will lose its consumer protection role.
So how will these changes affect you?
I was sold a dodgy second-hand car
If this happened to a car buyer now they might call the Consumer Direct helpline for advice on their rights and how best to go about getting their money back.
Staff would not take on the case themselves but explain the buyer's legal rights.
Under the government's plans, this call would be taken by staff at the Citizens Advice Bureau - which will now be the single one-stop shop for consumer complaints.
The charity does not currently have a telephone advice line - people have to go in to a local bureau or use the website - but it seems likely that it will have to take on the Consumer Direct phoneline service.
A similar picture will also be required for Citizens Advice Scotland.
I have been overcharged on my energy bill
Some years ago, you would probably have taken your case to Energywatch, which might have taken it up with the energy company.
This was swallowed up into the official Consumer Focus watchdog. It put pressure on energy companies to deal quickly with small cases and also took up the most extreme cases, but now it looks set to be scrapped.
So your case will again be dealt with by Citizens Advice. It will offer advice and could act on behalf of a large group of people who have suffered the same problem.
However, it is unclear whether a large, complex issue over the fairness of bills would be dealt with by Citizens Advice, which might not currently have the expertise, or by the regulator Ofgem.
I am one of thousands of people trying to reclaim money from a business
Remember the long-running legal dispute over unauthorised overdraft charges? That was taken on by the Office of Fair Trading (OFT).
Now, the OFT is being stripped of its consumer protection role, and the OFT is set to be merged with the Competition Commission.
The responsibility for enforcement of consumer law will go to trading standards, funded by local councils.
But will local trading standards offices be able to cope with huge, complex consumer disputes?
Officers believe the door remains open for the OFT to take the most complex cases.
The service also has specialist, national groups - such as Scambusters - which operate across council boundaries, employ experts in a specific field, and are funded by the Department for Business.
Specialist arrangements will also be needed in Scotland and Wales.