AIG planning to repay US taxpayer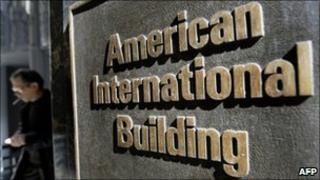 Bailed-out insurer AIG plans to proceed with the process of paying back US taxpayer cash, more than two years after it was saved from collapse.
AIG is 80%-owned by the US government after it was bailed out for $182bn (£116bn) during the financial crisis.
The AIG plan would see the Federal Reserve Bank of New York get repaid its full $20bn and end involvement in AIG.
AIG would then just deal with the Treasury Department. Any deals would be done by early 2011.
Share swap
Under the plan the US Treasury would convert some of its AIG securities into common shares.
The Treasury would get about 1.66 billion of AIG common shares, worth $62bn at Wednesday's close, in exchange for the $49.1bn of AIG preferred shares it now holds.
That would boost the Treasury ownership stake in AIG up to 92.1% from its present level, with that stake then being sold off gradually.
The move would give taxpayers an instant paper profit of more than $10bn.
However taxpayers would be exposed to more risk, as the government will be exchanging preferred stock for common.
Preferred stockholders have a greater claim to a company's assets and earnings.
Also the dividends of preferred stocks are usually different from, and generally more than, those of common stock.