Pensioners becoming better off, ONS figures show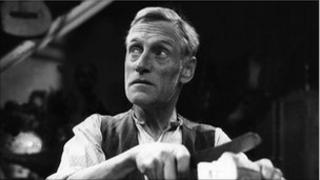 Working in retirement provides a quarter of the income of pensioner couples, new official figures show.
This has helped pensioners become relatively more prosperous compared with the rest of the population.
The Office for National Statistics (ONS) said that in 2008-09, the average pensioner couple had a weekly income of £564, or just over £29,000 a year.
Retired households now make up just 38% of the poorest fifth of all UK households, down from 56% in 1977.
The ONS data underlines the fact that as the population has been ageing, pensioners have become relatively more prosperous as well as more numerous.
"Although retired households' income is lower than that of non-retired households, over the last three decades the position of retired households has improved," the ONS commented.
"However, while those with the highest incomes increased their share of the total, retired households at the bottom of the income scale saw their share fall," it added.
Continued working
The new data was compiled by the ONS in the latest updates to chapters of its compendium of pension statistics called Pension Trends.
Looking at the sources of pensioners' incomes, it found that about 25% of the income of pensioner couples came from earnings, 35% from the state pension and benefits, and about 25% from occupational pensions.
"There are now more than a million people over state pension age in the labour force because people want to work," said Joanne Segars of the National Association of Pension Funds (NAPF).
"In other cases it's because people haven't saved enough, or haven't been able to save enough for retirement."
Pensioner incomes have in fact risen faster than average earnings in the past 14 years, but still vary widely.
The ONS figures show that pensioners' incomes rose by 44% between 1994-95 and 2008-09.
However, the poorest 20% of pensioners get by on incomes of just £197 a week, while the wealthiest 20% enjoy average weekly incomes of £755.
"The average income of the top 20% of pensioner couples is nearly four times greater than those at the bottom of the income scale," the ONS said.
Wide variation
The ONS statistics show that the financial position of pensioner households is both complex and varied.
The ONS said that on their own, pensions (the state pension, state benefits and private pensions) gave only "modest" incomes to many pensioner households.
It found that just over half of single pensioners - 53% - received total pension income of less than £10,000 a year.
Meanwhile, 36% of pensioner couples got by on less than £15,000 in total pension income.
About 4.6 million pensioner households gained a substantial boost to their incomes from private, or occupational, pensions.
"Pensioners with private pensions were more likely to be in the higher income groups in comparison to those relying on state pensions and related benefits (such as pension credit and carer's allowance) and on other sources of non-pension income," the ONS explained.
The average private pension of a pensioner couple was worth £11,200 a year in 2008-09, although again, the distribution of this income varied widely.
Among pensioners, 38% of couples, 55% of single men, and 62% of single women received less than £5,000 a year from this source.
Pensioner poverty
Despite the improving position of pensioners in general, pensioner poverty has certainly not been eradicated.
About 1.8 million pensioners are estimated to be living in poverty, defined as 60% of median income, after housing costs.
But that, too, is a smaller number than a decade ago.
In 1999-2000, 2.8 million pensioners were judged to be living in poverty.
"Despite overall pensioner poverty declining in the last decade, progress has all but ground to a halt in the last few years," said Michelle Mitchell, of Age UK.
"With 1.8 million older people living below the breadline and thousands more struggling to make ends meet, the government must now renew the fight against pensioner poverty and commit to eradicating it once and for all."