Smiths Group warns on spending cuts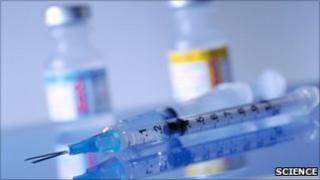 Engineering technology firm Smiths Group has said government spending cuts will hit sales in the coming months.
The warning came as the group reported a sharp rise in profits for the year to the end of July, to £435m from £371m a year earlier.
Revenue rose by more than £100m to £2.8bn, while margins hit a 10-year high, it said.
The focus would remain on cost savings to improve margins in light of the "uncertain economic outlook", it added.
"We have delivered a strong performance in a tough economic environment," said Smith's chief executive Philip Bowman.
"The uncertain economic outlook and constraints on government spending will continue to affect sales growth."
Smiths Group comprises five divisions - Smiths Detection, Smiths Medical, John Crane, Smiths Interconnect and Flex-Tek.