Credit card fees being imposed by councils, says Which?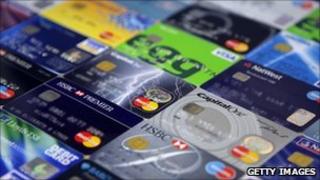 Councils are adding charges of up to 3% to bills for council services in some areas, if customers choose to pay by credit card, Which? has discovered.
Its Freedom of Information requests found at least 55 councils were making credit card charges, with 12 adding 2% or more to the cost of services.
Two councils were charging for both credit and debit card transactions.
Seven councils have started imposing card charges in the last year and several have plans to bring them in.
Processing fee
Bath and North East Somerset Council imposes a surcharge of 3% on council tax payments and planning applications and many other services, if a credit card is used.
Airlines, cinemas and travel companies blazed the trail with card charges. Now the practice appears to be spreading.
Local authorities explain they are simply passing on a charge levied by banks for processing credit card payments.
But many of them add an administration fee on top.
In Bath, the council says it pays around 2% for processing and an extra 1% to a firm which handles the payments.
Other councils report that the total cost to them is little more than 1%.
"There's certainly a cost for paying by card," says James Daley, editor of Money Which?
"But there's also a cost to every company to keep the lights on and we don't see an extra charge for that."
'Worked into price'
Both Which? and Visa would like to see the charges removed entirely.
Visa argues that it actually costs more for councils to process cheques and cash.
And Mr Daley says: "The cost of paying by card should be worked into the price that you pay for the service."
Charges for paying by card are banned in several EU countries, including France, Germany, Italy and Portugal. But in the UK the practice appears to be spreading.