Air Zimbabwe staff back to work after two-week strike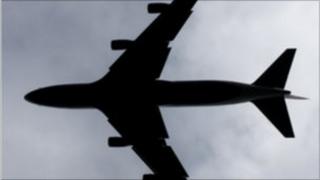 Pilots at Zimbabwe's state-owned airline have agreed to end a two-week strike.
The staff at Air Zimbabwe had been threatened with disciplinary action after walking out in a dispute over cuts in their allowances.
But Transport Minister Patison Mbiriri said that all outstanding allowances would now be paid and no action would be taken against pilots.
The strike led to the national carrier cancelling all its flights.
The dispute began when pilots walked off two aircraft while still on the runway at Harare International Airport.
Air Zimbabwe's 60 pilots and cabin crew were demanding payment of allowances that were cut off in February.
Mr Mbiriri said in a statement: "All pilots have agreed to return to work and subject to operational requirements being met, normal flights are expected to resume on Friday."
Loss-making Air Zimbabwe has seen its passenger numbers fall more than 30% since 2000 due to a decline in tourist visitors and an economic crisis blamed on President Robert Mugabe's policies.