Increase to deposit protection limit confirmed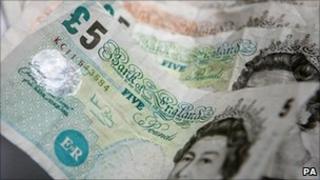 Savers with banks, building societies and credit unions will soon have greater protection if their savings institution goes bust.
From 1 January 2011 the compensation limit rises from £50,000 to the equivalent of 100,000 euros (currently £84,450).
The change is as a result of European legislation.
The limit was last raised in 2008 to fully protect the first £50,000 of savings.
Under the new rules, all compensation payments should also be made within 20 days.
Before the collapse of Northern Rock in the autumn of 2007, 100% of the first £2,000 of deposits was fully protected, then 90% of the next £33,000.
On 1 October 2007, that was extended to all of the first £35,000 per bank per customer.
Then on 7 October 2008, at the height of the banking crisis, that limit was raised again to £50,000.
Under plans for the new limit, the equivalent amount in pounds will be set - but could be reviewed if the exchange rate fluctuates significantly.
Discussions are ongoing as to the level it will be set at initially.