Ofgem launches wide-ranging energy review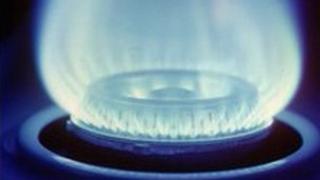 The energy regulator, Ofgem, has announced a wide-ranging review into the costs of supplying electricity to the National Grid.
It promises an "open, comprehensive and objective" review of the charges.
Ofgem has been required to price access to the grid in a way that keeps costs down, but under the 2010 Energy Act, it has to recognise other requirements.
These include safeguarding security of supply and encouraging a move to low-carbon power generation.
The review will have an academic input and will also take into account Europe-wide moves to integrate electricity grids and markets.
Political pressure
BBC Scotland's business editor, Douglas Fraser, says the move follows years of political and industry pressure to reform a charging regime which is seen as holding back renewable power development in remoter parts of Britain, and Scotland in particular.
In the north of Scotland, it costs power companies £24 to pump a kilowatt of power into the grid.
Closer to Britain's big cities, there is a £6 subsidy to encourage companies to site power stations near customers.
Ofgem's review of electricity charging must bring a long lasting change to deliver a low carbon society, First Minister Alex Salmond said today.
The UK's electricity transmission charging system results in Scottish electricity generators paying the highest grid charges in the UK.
Scotland's First Minister, Alex Salmond, will welcome the news with an address to Ofgem's Scottish dinner in Glasgow this evening.
He will say: ""Scotland has some of the greatest low carbon energy resources in Europe, yet the locational approach sees Scottish generators in the areas of highest renewable resource paying the highest charges in the UK. The system impacts on delivery of Scottish, UK and European renewable energy and climate change targets, an indefensible position which must change.
The initial findings of the review, known as Project TransmiT, are due next spring, with a decision on any changes in summer.
Impact on bills
Alistair Buchanan, Ofgem's chief executive, said the review followed Ofgem's finding that £200bn of investment will be required to move to low carbon energy in Britain.
"The electricity and gas grids play a fundamental role in meeting this huge challenge, Project TransmiT will consider whether the way in which grid costs are shared between users needs reforming," he said.
Responding to the Ofgem announcement, Trisha McAuley, of Consumer Focus Scotland, commented: "This review is welcome but it will be critical that it has the consumer interest at its heart. Any change to transmission charges will have a direct impact on the level of household energy bills and the review must assess the likely impact on consumers of all possible options for change. "
Industry body Scottish Renewables said the current charging system was "out of date and ill-suited to the two biggest challenges facing the country right now: the need to encourage investment and economic activity, and the need to cut carbon emissions".
Chief executive Niall Stuart said the system was currently purposely designed to discourage generation in Scotland and to encourage it in southern England, no matter the source of the power and its polluting effect.