Canada PM warns on BHP Potash bid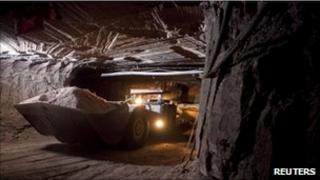 Canada's Prime Minister Stephen Harper has warned that a bid for the country's fertiliser giant Potash Corporation may not be approved.
The firm is subject of a $39bn (£26bn) hostile takeover bid from Anglo-Australian mining giant BHP Billiton.
There are also reports Chinese investors have approached a Canadian pension fund about a possible bid.
But Mr Harper said his government could block a takeover if it was not a "net benefit" to Canada.
He was speaking as BHP's chief executive Marius Kloppers visited Canada to try and build support for the deal.
Mr Kloppers said he had no intention of raising his offer.
Separately, BHP extended its takeover bid deadline by nearly one month to 18 November after the Canadian Competition Bureau requested more information.
Royalties worry
Saskatchewan, the Canadian province that is home to Potash, has said it is concerned that BHP may remove Potash from Canpotex, the offshore marketing arm of its potash producers.
This may drive down prices, and thus the royalties that Saskatchewan gets from potash sales, the province's government fears.
The province's Premier, Brad Wall, said he could see no benefit in the deal.
"We're going to be very careful and deliberate about this," he told Reuters.
Potash - or potassium carbonate - is mined in the province and used for fertiliser production worldwide.
China is the world's second-biggest importer of the mineral, after India, giving it a motive for investing in the industry.