Moody's hails UK austerity effort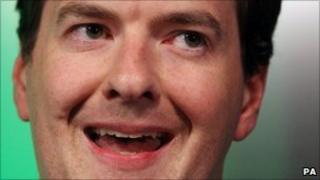 The UK's top-ranked AAA credit rating is safe, thanks to the government's austerity measures, according to the rating agency Moody's.
The agency said the outlook for the UK's public finances remained stable, despite slower growth.
"The global financial crisis of 2008-09 caused serious long-term damage to the British government's balance sheet," said Moody's analyst Kenneth Orchard.
But he said the UK has "the wherewithal and ability to meet these challenges".
"Moody's stable outlook... is largely driven by the government's commitment to stabilise and eventually reverse the deterioration in its financial strength," said the rating agency in its report.
As well as the country's large exposure to the financial services sector, Moody's also noted the growth-sapping impact of household debt repayments and struggling export markets for the UK.
"The UK economy appears sufficiently flexible and robust to grow moderately, even in the face of.. austere fiscal consolidation," the agency added.
The British government has enjoyed a AAA rating from Moody's ever since it first received a long-term debt rating in 1978.