BAE Systems is to buy three US intelligence specialists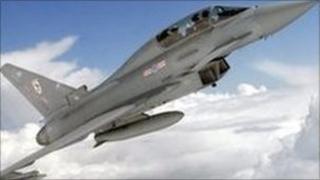 BAE Systems is to buy three parts of US intelligence services specialist L-1 Identity Solutions for $296m (£190m).
It will buy L-1 arms Advanced Concepts, McClendon LLC and SpecTal LLC, which supply expertise to US intelligence.
The purchase will see 1,000 staff join BAE Systems, at a time when it faces the prospect of cuts in defence spending in the UK and US.
BAE boss Linda Hudson said the deal would "enhance BAE Systems' existing knowledge and expertise".
The firm's shares were largely unchanged in London trade after the proposed deal was announced.
L-1 is based in Stamford, Connecticut, and uses a variety of sophisticated systems including biometric technology to protect and secure personal identities and assets.
The divisions which BAE is acquiring deal with security issues such as counter-terrorism, identity theft and money laundering.
BAE, Europe's largest defence contractor, is engaged in a streamlining strategy to shed its non-core US businesses and move forward in the areas of support and services.
In the six months to July, this area of the business generated 49% of BAE revenues.
The proposed deal between BAE and L-1 is subject to US regulatory approval.