Nissan increases China production target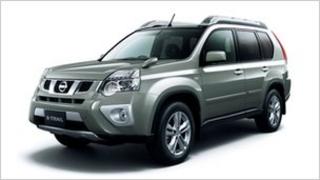 Japanese carmaker Nissan has increased its vehicle production target for China over the next couple of years.
The company now says production will increase from the current 670,000 units per year to 1.2 million in 2012. It had previously targeted production of one million units in 2012.
Nissan has overtaken Toyota as the top-selling Japanese carmaker in China and is expanding its facilities there.
The firm is aiming for a 10% share in China - the world's biggest car market.
Nissan is targeting sales of 860,000 vehicles in China this year. It has already sold 660,000 in the eight months to August.
"Among the Japanese carmakers, which represent 20% of total sales in China, Nissan holds the number one position," chief executive Carlos Ghosn said, speaking at the opening ceremony of Nissan's new sports utility vehicle (SUV) plant in Zhengzhou.
But he believes Nissan still has the potential to increase its market share through its joint venture partnership with Dongfeng.