Centrica increases its North Sea oil and gas interests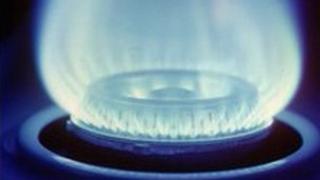 The parent company of British Gas, Centrica, has upped its stake in the North Sea's Statfjord oil and gas field, buying a 9.44% share for £144m.
The deal to buy Royal Dutch Shell's interests in the field takes Centrica's total stake to 19.13%.
The acquisition adds a further 172 billion cubic feet to Centrica's oil and gas reserves.
The expansion into the area comes at a time when other oil majors are winding down their interests there.
However, Centrica says the move is designed to fit its portfolio, which demands extra reserves of long-term sources of gas production.
"This is an attractive transaction that builds on our existing knowledge of the Statfjord field and represents a further step in our strategy to grow and deliver value from our upstream business," said Mark Hanafin, managing director of Centrica Energy.
"It also increases our level of gas reserves to supply British Gas customers and underlines our continued commitment to invest in North Sea production."
Centrica plans to invest £100m in the development and production of the area over the next three years.