Liberia hails $1.2bn debt pardon by Paris Club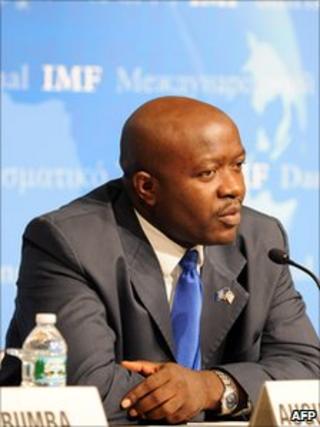 Liberia's government says the decision by a group of creditor nations to write off its debt will allow the country to write a "new Liberian story".
The 19-nation Paris Club pardoned $1.2bn (£764m) worth of debt owed by the West African country.
Liberia's Finance Minister, Augustine Ngafuan, told the BBC's Network Africa that debt servicing took up large amounts of its national budget.
At the end of June 2007, the country's external debt was about $4.4bn.
Asked whether the cancellation of debt would simply mean Liberia would start borrowing more money again, Mr Ngafuan said: "Since 2006, our government has not borrowed a dime from any country.
"In fact, we ran what is called a cash-based balance budget, meaning that Liberia lives within its means."
On cancelling the debt, the Paris Club said it welcomed "Liberia's determination to continue to implement a comprehensive poverty reduction strategy and an ambitious economic programme providing the basis for sustainable economic growth".