US creates $30bn small business fund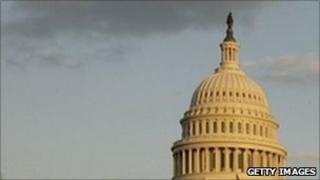 The US Senate has backed a bill that will establish a $30bn (£19.5bn) fund for small businesses.
President Obama's Democrats won a 61-38 vote to pass the legislation, with backing from two Republicans.
The measure is designed to help open up lending for small businesses, cut their taxes and boost Small Business Administration loan programmes.
The new loan fund would be available to community banks to encourage lending to small businesses.
Supporters say banks should be able to use the fund to access up to $300bn in loans.
The loan fund is opposed, however, by most Republicans, who compare it to the 2008 bailout of the financial system.
They warn it would encourage banks to make loans to borrowers who aren't good credit risks.
The Democrat Senate Finance Committee Chairman Max Baucus, said: "This small business jobs bill would give small businesses $12bn in tax cuts."
He added it would help small businesses to create as many as a half a million jobs.
Unemployment in the US is running at 9.6%.
The measure had been delayed for months and was successfully blocked by Republicans in July.
The Bill will return to the House of Representatives for approval.