Ofcom 'to review' News Corp bid for BSkyB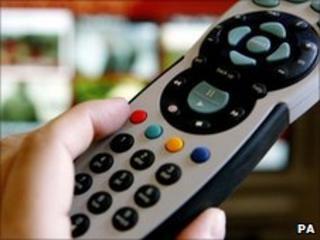 The BBC has learned that Ofcom will be asked to review News Corporation's bid for BSkyB once a formal offer is made.
The BBC's business editor, Robert Peston, has found that the business secretary, Vince Cable, is likely to issue what's known as an "intervention notice" to Ofcom.
This would order the watchdog to look at the impact of the takeover.
News Corporation has said it wants to take over the remaining 61% of BSkyB it does not own.
The organisation, run by Rupert Murdoch, owns News International, which owns the Sun, the News of the World and the Times and Sunday Times newspapers in the UK.
Together they account for more than a third of all national UK newspaper circulation.
Our business editor says the only reason Ofcom has not been called upon to examine the matter is because although News Corporation, whose European and Asian operations are run by Rupert Murdoch's son, James Murdoch, has said it will make a move to take full control of BSkyB, it has not yet formally tabled an offer to shareholders.
A Department for Business spokesperson said in a statement: "The Secretary of State has not made a decision on this matter - indeed at this stage there is not even a decision for him to take. We will not be speculating on this issue."
A referral to Ofcom would charge it with looking at whether News Corp's complete ownership of BSkyB would restrict the "plurality" and number of voices within the media.
It could pave the way for a lengthier and more detailed Competition Commission probe.
'No threat'
In June, News Corp told the board of BSkyB that it was prepared to pay 700p a share to take full control of the leading satellite broadcaster.
BSkyB's directors said the offer was £1 per share too low, but agreed to resume negotiations after regulatory hurdles have been cleared.
News Corporation has been confident that it could demonstrate that the combination of BSkyB with News Corporations' UK newspapers - the Sun, the Times, the News of the World and the Sunday Times - does not pose a serious threat to competition.
BSkyB is the biggest broadcaster in the UK. Its revenue in the UK was £5.9bn in the 12 months to June, which compares with the BBC's global revenues of £4.8bn.
British Sky Broadcasting was formed in 1990 by the merger of News Corporation's Sky Television and rival British Satellite Broadcasting.