Tax letters: Taxman to face grilling by MPs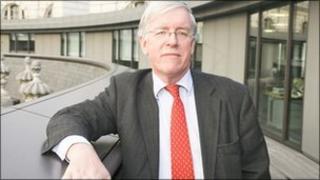 MPs are to call in the UK's top tax official to explain the fall-out over unexpected income tax demands.
Andrew Tyrie, chairman of the House of Commons Treasury Committee, told the BBC there was a strong case for Dave Hartnett to give an explanation to MPs.
The HM Revenue and Customs Permanent Secretary apologised to 1.4 million people who are receiving letters revealing an underpayment of tax.
But this came hours after a refusal to apologise brought severe criticism.
Problems
It is estimated that 2.3 million people underpaid income tax during the last two tax years because of errors in their Pay As You Earn (PAYE) tax code.
About 900,000 taxpayers will not have to pay anything after the government raised the write-off threshold from £50 to £300, leaving 1.4 million people owing about £2bn, or £1,428 each on average.
In an interview with the BBC's Money Box programme on Saturday, Mr Hartnett had said he was "not sure" he saw a need to apologise to those receiving letters.
But later he apologised if his remarks "came across as insensitive".
Mr Tyrie described the apology as "a bit belated" and said he would discuss with his colleagues the possibility of Mr Hartnett being called before the Treasury Committee.
"There is a strong case for saying he should now give an explanation to Parliament," he told BBC Radio 4's World at One on Monday.
It was subsequently confirmed that Mr Hartnett will appear before the committee on Wednesday.
Mr Tyrie added that he was not happy with the way the issue had been handled, and this meant that greater concessions might have to be given to people who had underpaid than would previously have been needed.