Bids invited for new Kenya port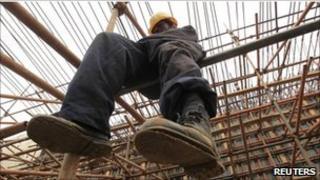 Kenya has invited bids for the building of a new port in the coastal town of Lamu.
It is part of a $22bn (£14.3bn) transport development which will include a railway line connecting Kenya to Ethiopia and Southern Sudan.
Kenya hopes the infrastructure can be used to export Chinese oil from southern Sudan and boost trade in the area.
Other developments for the Kenyan port includes access roads and warehouses.
Kenya wants to improve transport methods in Lamu's coastal bay to attract more investors who often complain the country's dilapidated facilities increase the cost of doing business there.
The railway system connecting Lamu Port to Southern Sudan and Ethiopia is one of the flagship projects identified in Vision 2030, a project which aims to make Kenya a middle-income country by the year 2030.
Kenya hopes to use the rail route to export oil from southern Sudan, which is to vote in a referendum in January on whether it wants to separate from northern Sudan.
Access roads, warehouses and airports will also be built in Lamu's Manda Bay as part of the major development.
China is to help finance the project.