Spain says labour market reforms will stay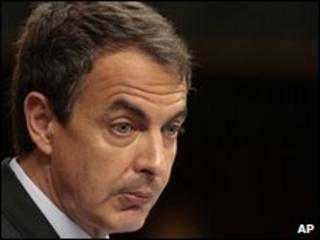 The Spanish government has approved labour market reforms that make it cheaper and easier to lay off workers.
A package of reforms designed to help shake up Spain's struggling economy was first agreed in June and have been in effect since then.
They were in force as an emergency measure, which will now become permanent.
Reformers believe the measure is essential in helping to bring down Spain's 20% unemployment rate.
The International Monetary Fund has said the labour market reforms are "absolutely crucial".
The country has the highest jobless count in the 16-nation eurozone and the Spanish Prime Minister, Jose Luis Rodriguez Zapatero, had called the moves "vital".
But unions have hotly contested the changes and have called a general strike for 29 September.
Many economists blame the high jobless rate on the cost of firing workers in Spain, which makes employers reluctant to hire permanent staff and encourages the use of temporary contracts that have few benefits and rights.
One of the changes would mean a cut in severance pay for workers on full-time staff contracts, which currently gives 45 days pay for each year worked. That would fall to 33 days.
The Minister of Public Works and Transport, Jose Blanco, said the move was "positive for all workers, for those that have jobs as well as those who are trying to find them".
Austerity measures already in train include wage cuts of 5% or more for civil servants and big reductions in public investment plans, as the government aims to reduce its public sector deficit from 11% of GDP to 6% by 2011.