New bank capital ratio 'to be set at 7%'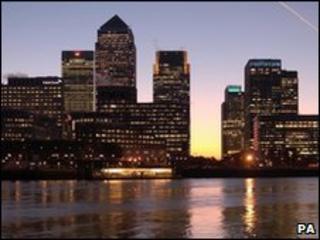 Central bank governors and senior regulators are to impose tighter restrictions on the level of capital banks must hold, the BBC has learnt.
In future, they will need a "tier one capital ratio" of at least 7%. The ratio is a measure of banks' cushion against future losses.
The current requirement is just 4% and the new figure is designed to protect the world's banks in future downturns.
The new rules were drawn up by the Basel Committee on Banking Supervision.
They are expected to be approved by the governors and senior regulators when they meet in Switzerland on Sunday, BBC business editor Robert Peston says.
It will then still need to be ratified by the head of government of the G20 group of nations at their summit in November.
Low levels of capital relative to assets were a major factor in the recent global financial crisis.
Northern Rock and Royal Bank of Scotland in the UK, and Citibank in the US were among many banks that had dangerously small amounts as backup.
The tier one capital ratio is made up of the bank's equity - its shares - and its retained earnings, that is profits not paid out as dividends.
If a bank makes losses on loans, it is the shareholders who take this loss.
However, once all of a bank's equity is eaten up by losses, the bank becomes insolvent - in other words its assets are no longer worth enough to repay all of its debts.
The new requirement should prove little problem for the major UK banks, as it is lower than the ratio currently held by them.
It is also well below the 10% level that was being pushed for by the UK, the US and Switzerland.
But our business editor says there was stiff resistance to the 7% rate from some quarters, led by Germany, many of whose banks typically have much lower stocks of core capital in the form of equity and retained earnings.
He says many will have great difficulty in meeting the new standard.
The updated "Basel" rules - named after the Swiss city where the central bankers meet - will mean some banks will need to raise a lot more money from shareholders.
The rules may have the effect of limiting lending, at least in the short-term, as most banks - particularly those in Europe - have too little capital for the loans they have already made.