South Korea in surprise interest rate hold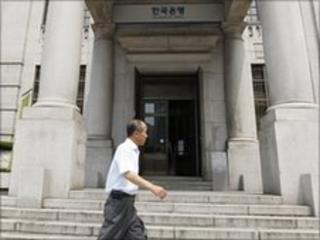 South Korea's central bank has kept interest rates on hold at 2.25% following its latest policy meeting.
The decision surprised the markets which had expected the country to increase interest rates.
The bank also suggested that any further rises in rates would be modest because of global economic uncertainties.
The Bank of Korea is the third major central bank to keep interest rates on hold this week.
Earlier in the week, both Japan and Australia held their key borrowing charges.
The South Korean central bank said in a statement: "The US economy has shown signs of a slowdown. Looking ahead, there exists the possibility of the heightened volatility of economic activity in major countries acting as a risk factor for the global economy."