European Court rejects German gambling restrictions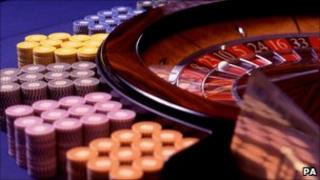 German gambling restrictions breach European Union law, the EU's highest court has ruled.
The European Court of Justice (ECJ) said German laws that protect state monopolies for gambling were "unjustifiable".
The ruling could open the way for foreign betting companies to establish a presence in Germany.
A lobby group representing gambling firms, including PartyGaming and Bwin, called the judgement a "landmark".
German authorities have justified betting monopolies by saying that they help protect consumers from the negative effects of gambling.
But the ECJ said this was inconsistent with Germany's promotion and "intensive advertising" of its gambling operations.
The court said: "The German rules on sporting bets constitute a restriction on the freedom to provide services and the freedom of establishment.
"The public monopoly of the organisation of sporting bets and lotteries in Germany does not pursue the objective of combating the dangers of gambling in a consistent and systematic manner."
Several foreign betting companies, including Britain's Happy Bet and Gibraltar's Digibet, brought a case against German regional authorities in Hesse and northern Schleswig-Holstein.
The European Gaming and Betting Association welcomed the ruling.
"This is a landmark ruling which will have a decisive impact on the much-needed reform in Germany," it said in a statement.
"Other member states have opened or are opening their markets. They show that consumers can be better protected in a market that is both regulated and open to competition," it said.
However, European Lotteries, a lobby group for national lotteries in 40 countries, disputed whether the ruling would open up the German market.
"On the contrary," the group said in a statement, "the court reminded Germany that it has to control more strictly the offer of dangerous forms of gambling such as casino games and gaming machines.
"The court pointed again to the higher risks associated with internet gambling."