Vodafone must pay $2.6bn India tax bill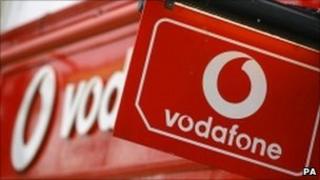 An Indian court has upheld a tax department demand for the mobile phone giant, Vodafone, to pay a 120bn rupees ($2.6b; £1.7bn) tax bill.
The bill relates to a $11.1bn deal it struck three years ago to buy a majority stake in Hutchison Telecommunications' Indian assets.
At the time, this was one of India's largest mobile phone companies.
Vodafone wanted the court to overturn the tax department's ruling that it was liable for tax on the purchase.
Now Vodafone has said it is thinking about appealing against the decision, which hinged on whether Indian tax authorities have jurisdiction over a deal between two foreign entities.
The deal was organised under a complicated cross-border arrangement whereby Vodafone International Holdings - a Dutch subsidiary of Vodafone - bought a 67% stake in Cayman Islands-based CGP Investments, which held the Indian telecom assets of Hutchison Telecommunications.
The court said Indian tax authorities do have jurisdiction over the deal because it involved the transfer of Indian assets, which accrue revenue in India.
The verdict could have implications for other businesses with interests in India.
Perhaps coincidentally, Vodafone has just realised a large sum of money from the sale of its 3.2% stake in China's biggest wireless operator, China Mobile.
That will bring in $6.5bn (£4.2bn) and is the biggest such sale by the UK-based phone company of its non-strategic investments.