Vodafone pockets $6.5bn in China Mobile sale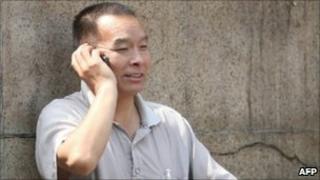 Vodafone has pocketed $6.5bn (£4.2bn) in cash following the sale of its 3.2% stake in China's biggest wireless operator, China Mobile.
It is the biggest such sale by the UK-based phone company of its non-strategic investments.
The buyers of the stake, of which there may be several, have not been identified.
The 643m shares, listed on the Hong Kong stock exchange, were offered at a 3.4% discount to the market price.
The sudden new supply weighed on the Chinese company's share price, which ended the day down 3.8%.
The normal daily turnover for China Mobile's shares is 21m, but Vodafone's disposal saw that figure spike to 740m.
Continued co-operation
The company says it intends to return some 70% of the net proceeds to shareholders by buying back shares.
The rest of the proceeds will be used to reduce the group's net debt.
Newbury-based Vodafone originally invested in China Mobile in 2000 and it says both companies will continue to cooperate in areas such as roaming, network roadmap development, multinational customers and green technology.
"Today's transaction achieves a near doubling of Vodafone's original investment in China Mobile and combines our stated portfolio strategy with ongoing co-operation with China's leading telecommunications company," said Vodafone's chief executive, Vittorio Colao.