Hewlett Packard sues Hurd over Oracle appointment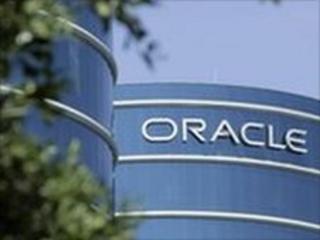 Computer maker Hewlett Packard (HP) has filed a lawsuit against its former head Mark Hurd in an attempt to stop him joining database software maker Oracle.
Oracle announced the appointment of Mr Hurd as co-president late on Monday night.
HP said Mr Hurd's appointment would put its "most valuable trade secrets and confidential information in peril".
Mr Hurd, who resigned from HP only a month ago, is a friend of Oracle's chief executive, Larry Ellison.
Mr Hurd was forced to quit after a sexual harassment investigation. He denies any wrongdoing and was backed throughout the investigation by Mr Ellison.
The two are among the best-known figures in the technology industry.
Close links
HP said Oracle would gain "a strategic advantage as to where to allocate or not allocate resources and exploit the knowledge of HP's strengths and weaknesses" as a result of hiring Mr Hurd.
He replaces current co-president Charles Phillips, who himself courted controversy earlier this year when billboards appeared in a number of US cities featuring pictures of himself and a former girlfriend.
Oracle and Hewlett-Packard are closely linked as companies.
They have worked together for 25 years to ensure their products are compatible.
Major technology firms have spent the last few years trying to straddle hardware, software and data storage in a bid to remain relevant.
Oracle recently took over rival Sun Microsystems, while HP just fought off Dell in a close bidding war that leaves it the front-runner to take over the data storage company 3Par.
Mr Ellison said there was no-one better for the job as co-president of Oracle than Mr Hurd: "There is no executive in the IT world with more relevant experience than Mark."
Mr Hurd cut 50,000 jobs during his time at HP.