Vivendi raises full-year outlook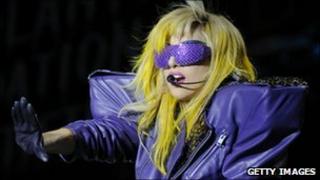 French media giant Vivendi has improved its outlook for 2010 after reporting a 4% rise in first-half profit.
Vivendi saw a net profit of 1.53bn euros ($1.95bn; £1.26bn) in the first six months of the year, up from the 1.47bn euros it made a year ago.
But revenues at its Universal Music Group fell 5.4%, because of "fewer major local and international releases and reduced demand".
It now expects 2010 profit to exceed the 2.59bn euros it made in 2009.
Artists signed to Universal include Lady Gaga, Black Eyed Peas, Eminem, Justin Bieber and Florence & The Machine.
Revenues at French telecom operator SFR, 56%-owned by Vivendi, rose 1.8%.
Vivendi's latest acquisition, Brazilian fixed-line telecom operator GVT, also posted strong growth.
But Vivendi said group profit in the most recent quarter, from April to June, fell 3.4% to 790m euros, hit by higher taxes.