SEC drops fraud charges against Moody's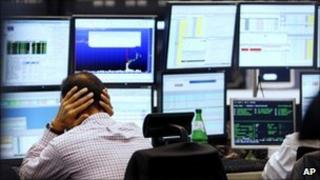 The US financial regulator has dropped possible fraud charges against rating agency Moody's over a computer glitch.
The Securities and Exchange Commission (SEC) was investigating top-ranking AAA ratings given by the agency in error to complex debt products in 2007.
Moody's said that a bug in its computer simulation model meant that it thought the "constant proportion CDO" products were much safer than they really were.
The regulator said it was uncertain it had authority to pursue the case.
The SEC blamed "uncertainty regarding a jurisdictional nexus between the United States and the relevant ratings conduct."
The relevant transactions and rating decisions were carried out in Europe and were marketed to European investors.
The SEC claims that Moody's failed to correct the ratings for a year after it first discovered the coding error.