Mortgage bill complaints 'rising' says ombudsman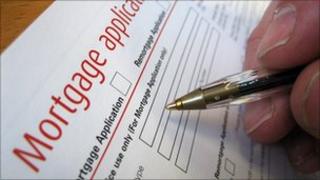 Many homeowners are facing an unexpected outstanding mortgage balance owing to mistakes in monthly payments.
The Financial Ombudsman Service said it was receiving a rising number of complaints over how these disputes have been resolved.
The ombudsman deals with numerous disputes each year when homeowners are hit with a large balance after paying the amount quoted by their lender.
Lenders must be entirely to blame for the debt to be written off.
Complaints
The issue is known as mortgage underfunding, and the financial ombudsman said that its approach to compensation had been unchanged for 10 years.
The service said that mortgage lenders could tell homeowners to make monthly mortgage payments that were too low for a number of reasons.
These included quoting interest-only payments in error, calculating payments over a longer term than planned, lengthening a mortgage term incorrectly, or even just making a typing error.
The ombudsman has said that the capital shortfall - or extra debt - could only be written off if the lender is entirely to blame. This includes deciding whether householders should have known that they were not paying enough.
This would include considering whether the incorrect payment was obvious by looking at annual statements, or mortgage illustrations given previously to the customer.
The Financial Ombudsman Service has also revealed that many consumers have been seeking compensation over buildings insurance disputes.
It is one of the top five most complained-about insurance products that the ombudsman service receives, although the numbers are not as high as payment protection insurance and motor insurance disputes.
Last year the service received 3,437 complaints about building insurance and upheld 43% of cases in favour of the consumer, it said.
Some 500 of these complaints were solely about the quality of repairs or restoration work authorised by the insurer after incidents such as vandalism, floods, or building defects.
Since April, the ombudsman has received 1,890 complaints about buildings insurance.