Japan Airlines slashes workforce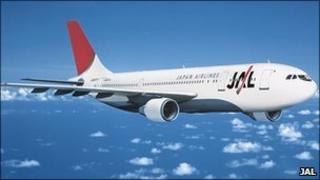 Japan Airlines (JAL) has announced its restructuring plan after filing for bankruptcy protection on 19 January.
The struggling airline intends to cut a third of its workforce, more than 16,000 jobs, and close unprofitable domestic and international routes.
Some of the job reductions will be gained through early retirement and the sale of subsidiaries.
The company also intends to reduce by 103 aircraft, or 40%, the number of planes in its fleet.
'Rehabilitate quickly'
JAL is a member of the One World alliance, which includes American Airlines and British Airways.
Like other major global airlines, JAL has been hit hard by falling passenger numbers during the global economic downturn and faces an increasing challenge from Japanese rival All Nippon Airways.
"By fully implementing these measures, the JAL Group will aim to become profitable from the first fiscal year of the plan and thus rehabilitate quickly," the airline said in a statement.
It said its headcount would be cut from 48,714 at the end of 2009 to 32,600 by the end of this year.
The restructuring plan is being orchestrated as part of a government-backed bail-out after JAL's bankruptcy in January with more than $25bn in debt.
The bankruptcy of Japan Airlines was one of the country's biggest corporate failures to date.