Pensions 'require funding boost', surveys say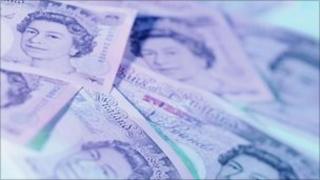 Workers may need to pay more for their pensions amid a continuing picture of fund deficits, two surveys suggest.
Employees of large firms could have to invest more because of the costs of a new system to include more people in company pensions, actuaries warned.
Four in 10 companies would reduce future scheme benefits to pay the additional costs, the Association of Consulting Actuaries' survey found.
Meanwhile, KPMG said business growth could be hit by pension costs.
The accountancy firm said that its analysis showed the UK's largest firms were facing a growing pensions shortfall.
'Cut back'
The poll of large firms conducted by the Association of Consulting Actuaries (ACA) found that 41% of employers said they were "likely" or "highly likely" to cut back the benefits of existing deals.
This was because they needed to meet the cost of a new scheme - being brought in from 2012 to 2017 - to automatically enrol some workers into a company pension.
Exactly the same proportion of small businesses said they might cut their existing pension scheme entirely and replace it with a government-sponsored scheme, when the ACA conducted a poll last year.
The government is currently reviewing the auto-enrolment plan. Companies will initially only have to pay in 1% of a worker's earnings, rising to a minimum of 3% by 2017.
Individuals will have to contribute 4% of their salary to their scheme, with the government topping this up with 1%.
"While the full cost of auto-enrolling all eligible employees will not hit most organisations until 2017, it is only right that the costs of auto-enrolment, including the administrative challenges, are addressed and tested as soon as possible," said ACA chairman Stuart Southall.
"Larger employers must act in the run-up to 2012."
Deficits
The report from KPMG suggested that the deficits in the pension funds of the FTSE 100 companies had increased by £15bn to £65bn from 2009 to June 2010.
They had stood at £40m in 2008, and now a growing number of companies are unable to pay off their pension deficits immediately.
It found 46% would be able to pay off pension deficits from discretionary cash flow in one year and 63% could pay it off in three years.
KPMG said that £11bn had been pumped into tackling pension benefits by these companies in 2009.
However, figures from the Office for National Statistics, published earlier this year, showed that the onset of the recession in 2008 led to the first drop in total pension contributions in the UK since current records began in 1995.
The figures, which related to all non-state pension schemes, showed combined employer and employee contributions fell from £86bn in 2007 to £82bn in 2008.
Employer contributions to funded occupational pension schemes fell to £37bn in 2007 as many private sector defined benefit schemes moved into surplus, and then fell sharply in 2008, to £33bn.
Mike Smedley, pensions partner at KPMG, said: "The key message to sponsoring companies, pension fund trustees and regulators is to maintain a long-term view and avoid knee-jerk reactions.
"The most important thing in securing the future of pension provision is to secure the future of the business, not the other way round."