US Justice Department backs United-Continental merger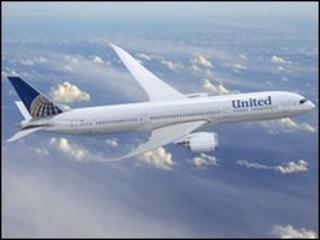 A merger between United Airlines and Continental Airlines has been cleared by the US Justice Department.
An anti-competition probe ended after the firms agreed to give up some slots at Newark airport hub to low-fare carrier Southwest Airlines.
The move paves the way for the deal, which will create the world's biggest carrier, to go ahead.
The combined group will use the current Continental colours with the United Airlines name.
When the proposed merger was announced in May, the loss-making companies said they expected the deal, worth $3.2bn (£2.1bn), to deliver savings of more than $1bn a year.
Together United and Continental currently fly to 370 destinations worldwide, flying 144 million passengers a year.
Combining the two companies will create the world's biggest airline, based on the total number of passenger-miles flown.
Continental's boss Jeff Smisek will be chief executive of the new company based in Chicago, while United Airlines' Glenn Tilton will serve as the non-executive chairman.
The United-Continental merger still has to be approved by shareholders, who will vote next month.