Premium airline traffic increases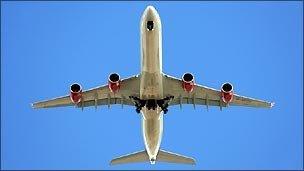 The number of passengers buying premium airline tickets increased in June as economic recovery kept first and business class seats filled, the airline industry body IATA has said.
Demand for premium tickets was up 16.6% compared with a year ago.
That contrasts with a 9.5% rise for economy seats, after recession and austerity measures in some countries dampened demand for leisure travel.
Increased passenger numbers and ticket prices lifted premium revenue by 40%.
There were regional variations in the demand for seats with Asian, South American and Middle Eastern markets strong, while transatlantic routes were sluggish.
The 230 members of the International Air Transport Association (IATA) include American Airlines, China Southern Airlines and Lufthansa.
IATA expects airlines to return to the black this year, with profits of $2.5bn against earlier forecasts of a $2.8bn loss.
But it said there were signs that growth had slowed in the second quarter as economic activity returned to pre-crisis levels.
Year-on-year growth in the second quarter, adjusted for the disruption from the Icelandic ash cloud, slowed to 9%.
"This sort of slowdown should be expected as the post-recession rebound and business inventory cycle boosts disappear," an IATA spokesperson said.
Related Internet Links
The BBC is not responsible for the content of external sites.