Federal Reserve NY reports paper profit on bail-outs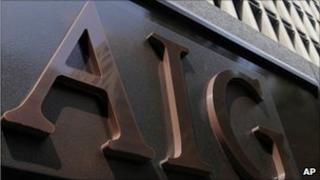 Assets bought by the US to bail out AIG and Bear Stearns are showing a paper profit for the first time, the Federal Reserve Bank of New York has said.
This increases the likelihood that US taxpayers will get repaid the tens of billions of dollars used to stop the financial giants going bust.
Only when the assets held by the bank are sold will any profit be realised.
Ben Bernanke, chairman of Federal Reserve, has long maintained that bail-out money would be repaid.
AIG is 80% owned by the government after a massive bail-out of the firm at the height of the financial crisis in the 2008.
In the same year, JP Morgan took over Bear Stearns after the US government agreed to buy some toxic assets from the failed bank.