Carmakers cheer plug-in subsidy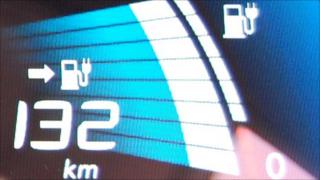 After months of uncertainty, plug-in motoring is set to accelerate once again in the UK.
The previous Labour government had promised to hand over up to £5,000 to anyone buying an electric car, but this subsidy was thrown into doubt when the new coalition government took over in May.
Late last month, at a motor industry conference in London, Business Secretary Vince Cable was unable to offer assurances, instead insisting that the new government had "moved on from the era of subsidies".
So the industry drew a collective sigh of relief on Wednesday when the government announced it would go ahead with the subsidy for anyone buying an electric car, a plug-in petrol-electric hybrid or a car powered by hydrogen fuel cells from January 2011.
Demand stimulus
For carmakers, subsidies that help create demand for electric cars are vital.
"Electric vehicles currently under development are relatively expensive compared to conventional petrol and diesel cars," explains Ian Robertson, sales and marketing director of BMW Group, which makes the electric Mini in the UK.
"Incentives to motivate potential car purchasers will therefore be helpful in stimulating the market for electric vehicles."
Paul Willcox, managing director of Nissan UK, which makes the electric Leaf model, agrees.
"Consumer incentives will bring electric vehicle ownership within reach of UK motorists and make cars like the Nissan Leaf a financially viable alternative to conventional petrol and diesel-powered cars," he says.
Electric lead
UK carmakers' ambitions to become world leaders in the field of electric motoring depend on consumer acceptance, motor industry executives insist.
"We have always felt the UK has the potential to be one of the lead countries for electric vehicle adoption," says Cristiano Carlutti, European head of the electric car company Tesla Motors, which makes its Roadster in partnership with Lotus in the UK.
"Positive legislation will go a long way to helping achieve that goal."
Colin Herron, responsible for the low-carbon vehicles project with the regional development agency One North East, agrees.
"The package sensibly reflects the potential supply and take-up of an embryonic technology," he says.
"It will help ensure the UK remains at the forefront of electric vehicle technology for years to come."
Mike Steventon, partner in KPMG's Automotive Group, says it is "important [that] the UK becomes a centre for developing these new technologies and building electric cars, as opposed to becoming an importer of vehicles designed and built overseas".
Industry jobs
The coalition government's support for plug-in motoring could also make sure the UK gains a competitive advantage as it moves further towards becoming a low-carbon economy with greater reliance on manufacturing.
"The government has signalled that Britain is serious about supporting new low-carbon technologies," says Nissan's Mr Willcox.
Government backing in this area of the economy will help attract new investment and lay the foundations for "thousands of new high-skill jobs", according to Paul Everitt, chief executive of motor industry body SMMT.
"This is great news for industry and a significant commitment by the new government to create UK jobs in the emerging market for ultra-low-carbon vehicles," he says.
"The UK is well placed to exploit the global opportunities in the transition to low-carbon technologies and is already making significant progress through research and development, the low-carbon supply chain and vehicle manufacturing."