IBM faces two competition probes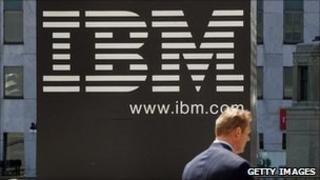 The European Commission has launched two competition inquiries to study whether IBM has abused its dominant position in mainframe computers.
One probe follows complaints by two software makers, T3 and Turbo Hercules.
The study will examine whether IBM has put obstacles in place that prevent competitors from operating freely. IBM says the claims have no merit.
The other inquiry, launched by the Commission itself, will look at IBM's relations with maintenance suppliers.
Access concerns
T3 and Turbo Hercules allege IBM has been tying mainframe hardware to its mainframe operating system.
It is alleged that by tying mainframe hardware products to its dominant mainframe operating system, IBM shuts out providers of emulation technology which enables users to run applications on non-IBM hardware.
The second, European Commission-launched probe, concerns alleged discriminatory behaviour towards competing suppliers of mainframe maintenance services.
Mainframe computers are used by governments and major companies to store and process critical business information.
In 2009, 3bn euros ($3.88bn; £2.5bn) was spent in the European Economic Area on new mainframe hardware and operating systems.
In a statement, the Commission said: "The Commission has concerns that IBM may have engaged in anti-competitive practices with a view to foreclosing the market for maintenance services... in particular by restricting or delaying access to spare parts for which IBM is the only source."
The Commission enforces the European Union's competition rules and can fine companies that break them.
IBM's last set of results showed a 19% fall in the value of outsourcing contracts - used by client companies to hand the running of their entire IT departments over to IBM.
Both service and outsourcing contracts are important for IBM, because they lock in revenue streams for several years, and because they can be used by the company to sell other products to clients.
'Entitled'
IBM said the accusations made against it by TurboHercules and T3 were "being driven by some of IBM's largest competitors - led by Microsoft", adding that the software giant wanted to cement its dominance of its Wintel servers.
Microsoft did not comment on the claim.
IBM insisted it was "fully entitled to enforce its intellectual property rights and protect the investments we have made in our technologies".