General Electric raises dividend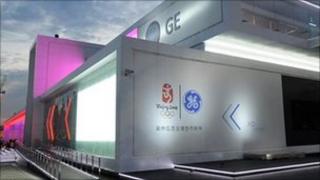 US conglomerate General Electric (GE) has said it is raising its quarterly dividend by 20% because of its improving financial performance.
The payout will rise by 2 cents to $0.12 (£0.08) per share.
GE slashed its dividend by 68% from $0.31 to $0.10 in February 2009 to conserve cash during the downturn.
GE also said it would start buying its own shares again, after suspending its share buyback programme in September 2008. Shares in GE rose 3.3% to $15.71.
The company had previously said it would not increase its dividend until 2011.
But chief executive Jeff Immelt said GE could make the move earlier than anticipated because of "continued strong cash generation, recovery at GE Capital, and solid underlying performance in our industrial businesses through the first half of 2010".
The new dividend will be payable on 25 October to shareholders who own stock at the close of business on 20 September.
Last week, GE reported a 16% rise in quarterly profits, its first growth in net income since late 2007.