Nokia profits slump 40% in second quarter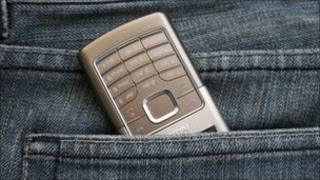 Profits at Finnish mobile phone handset company Nokia slumped by 40% in the second quarter compared with the previous year.
The firm announced profits of a mere 227m euros ($291m; £191m) for the three months ending in June.
Nokia warned last month that it expected its sales and profits figures to fall short of earlier forecasts.
The company has struggled to compete since Apple and Google entered the market with their new smartphones.
'Mixed bag'
The results saw the company's share price swing violently in a 10% range, first down and then up. It was trading up 3.6% as of midday BST.
Analysts said the second quarter numbers - and Nokia's decision to leave its full-year forecast unchanged - were largely in line with expectations.
"It's a bit of a mixed bag," said Richard Windsor, equity analyst at Nomura. "The margin guidance for [the third quarter] is, I think, quite a lot worse than some people were looking for."
"At the same time, they're more optimistic for the [fourth quarter]," he added. "But that's on the back of a vastly improved smartphone portfolio, and we're not that convinced about that."
Under pressure
The poor results will put increasing pressure on Olli-Pekka Kallasvuo, a lifelong Nokia employee and its chief executive since 2006, amid speculation that he may be ousted.
The mobile phone manufacturer has had to issue two profit warnings during the last three months and has already undergone a recent management restructuring.
The company declined to make any comment about Mr Kallasvuo's future.
"There has been a lot of speculation on my position, on myself, during the last couple of weeks and that is not good for Nokia and must be brought to an end one way or another," the chief executive told CNBC.
Shrinking margins
The company reported a 1% increase in overall revenues to 10m euros, helped by an 8% rise in the volume of mobile device sales.
However, profit margins at the important "devices and services" unit, which produces the company's handsets, were squeezed to 9.5% in the quarter from 12.2% a year ago, as the company was forced to cut its prices to compete.
This resulted in a 19% fall in the division's underlying operating profits.