EBay profits boosted by PayPal success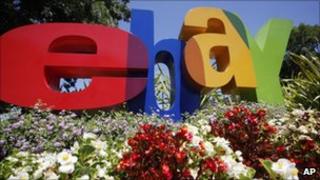 Auction site operator eBay has reported a 26% rise in profits for the last three months thanks largely to increased use of its PayPal service.
Profits for the quarter totalled $412m (£272m), the company said, up from $327m a year ago.
Sales were up 20% internationally, but rose only 2% in the US, demonstrating its reliance on international growth.
Ebay's online payments business, which includes PayPal, saw revenues rise by 22%.
"We are not satisfied with our US results," said John Donahoe, eBay's chief executive, in a conference call with investors.
He said the strengthening dollar was also a concern, reducing the value of sales made abroad.
EBay also cut its profit forecast for the year in the expectation that the dollar with strengthen further against international currencies.