Nokia Siemens buys up Motorola networks in $1.2bn deal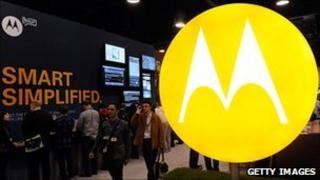 Nokia Siemens Networks plans to take over some of rival US mobile phone giant Motorola's network operations in a $1.2bn (£784m) deal.
The purchase will give it second place in the huge North American market.
Nokia Siemens Networks is a 50-50 joint venture between Finland's Nokia, the biggest handset maker in the world, and Germany's Siemens.
The tie-up has struggled to make a profit. Its main competitors are Ericsson and China's Huawei.
The Motorola deal will help the venture overtake Huawei.
Nokia Siemens' revenues from North America fell by 9% in the first quarter of this year to 153m euros ($198.5m; £129m).
The company says the deal is "expected to significantly strengthen Nokia Siemens Networks' presence globally, particularly in the United States and Japan".
The deal should be completed - without the need for extra fund-raising - by the end of this year.